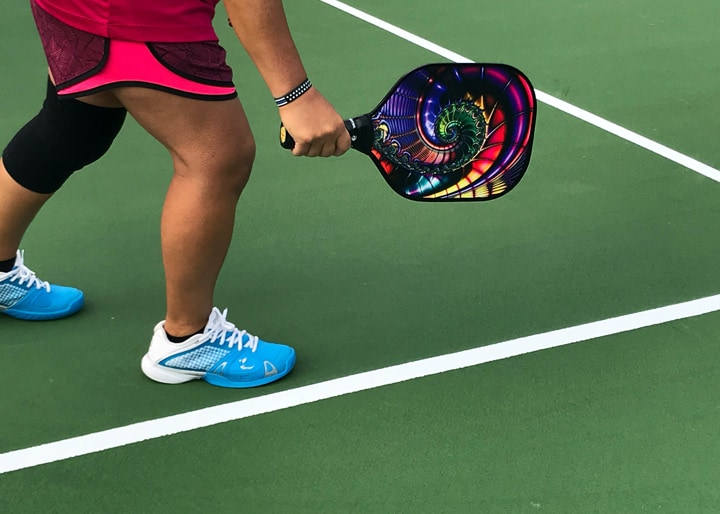 Pickleball is becoming the fastest growing sport in the country!
Pickleball is a paddle sport created for all ages and skill levels. The rules are simple and the game is easy for beginners to learn, but can develop into a quick, fast-paced, competitive game for experienced players. It is a fun sport that combines many elements of tennis, badminton and ping-pong. It can be played both indoors or outdoors on a badminton-sized court and a slightly modified tennis net.
Pickleball is played with a paddle and a plastic ball with holes. The format of play can be singles or doubles, with doubles being the most popular. The governing body for Pickleball is the USA Pickleball Association. Visit their website for complete Rules, History and Other Information.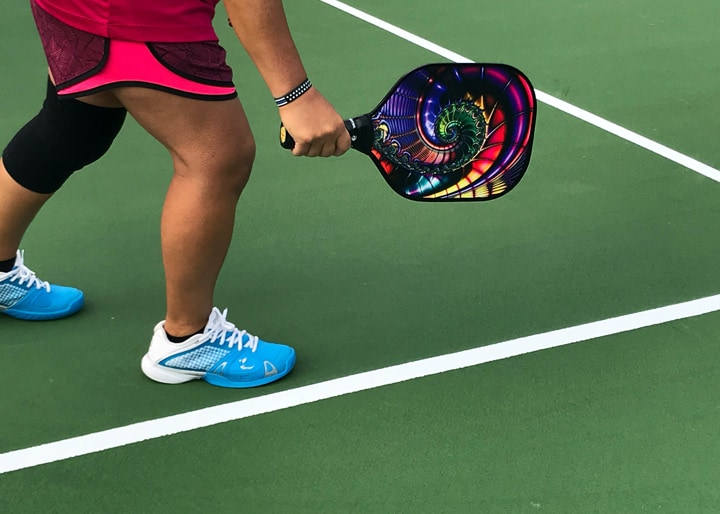 Join Pickleball Charlotte
Our South Charlotte, Granite Street location has 14 Indoor Pickleball Courts and 4 Outdoor Pickleball Courts. Our Northlake, Hankins Road location has 4 Indoor Pickleball Courts. There are a number of Recreation Centers, Churches and Gyms in Charlotte who offer Pickleball on occasion, but Pickleball Charlotte's goal is not to just be ANOTHER place you can play Pickleball, but be THE PREMIER place to play Pickleball in Charlotte.
Courts & Equipment
The pickleball court is the same size as a doubles badminton court and measures 20 X 44 feet. In pickleball, the same court is used for both singles and doubles play. The net height is 36 inches at the sidelines and 34 inches in the middle. The court is striped similar to a tennis court with right and left service courts and a 7-foot non-volley zone in front of the net (referred to as the "kitchen").
When playing pickleball, each player will need a pickleball paddle, which is smaller than a tennis racquet but larger than a ping-pong paddle. Originally, paddles were made only from wood, however today's paddles have evolved dramatically and are primarily made of lightweight composite materials, including aluminum and graphite. Players will also need a net and a pickleball. The ball itself is unique, with holes through it like a wiffleball and there are different ball models intended for indoor and outdoor play. The ball travels at 1/3 the speed of a tennis ball and is usually white or yellow in color. New bright color balls are also gaining in popularity.