Group & Social Events

are available at all Pickleball Charlotte Locations
Pickleball is a great SOCIAL sport. No matter how competitive the game gets, players always greet at the net, tap paddles and look forward to playing the next game with their old and new friends.
At Pickleball Charlotte we are experts in helping make sure your group has FUN playing Pickleball and enjoys themselves after the games, with some cold drinks, hot food and some stories about how you almost hit that ATP or Erne!
If your group is interested in scheduling a Special Group Event, Outing or Custom Lesson or Clinic at one of our locations, or at your club or neighborhood, please fill out our Custom Request Form or give us a call.
We look forward to helping your group have Lots Of Fun Playing Pickleball!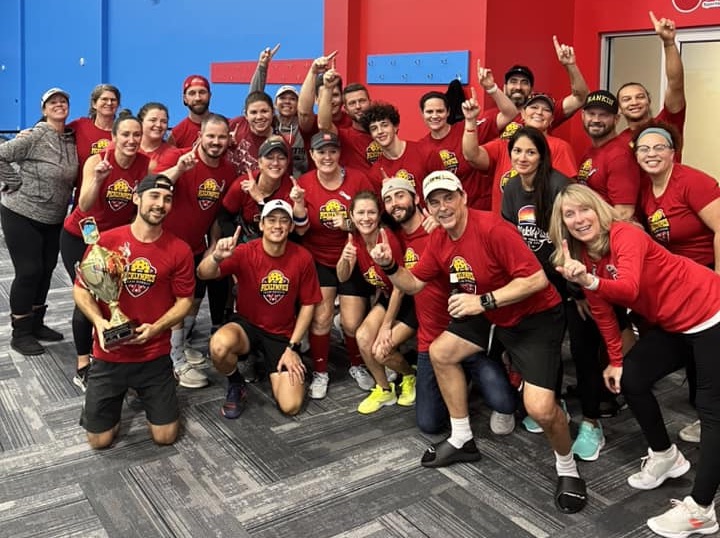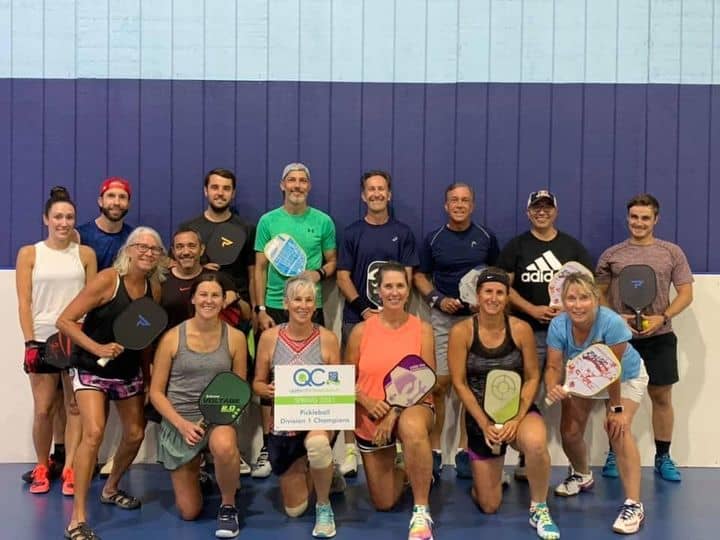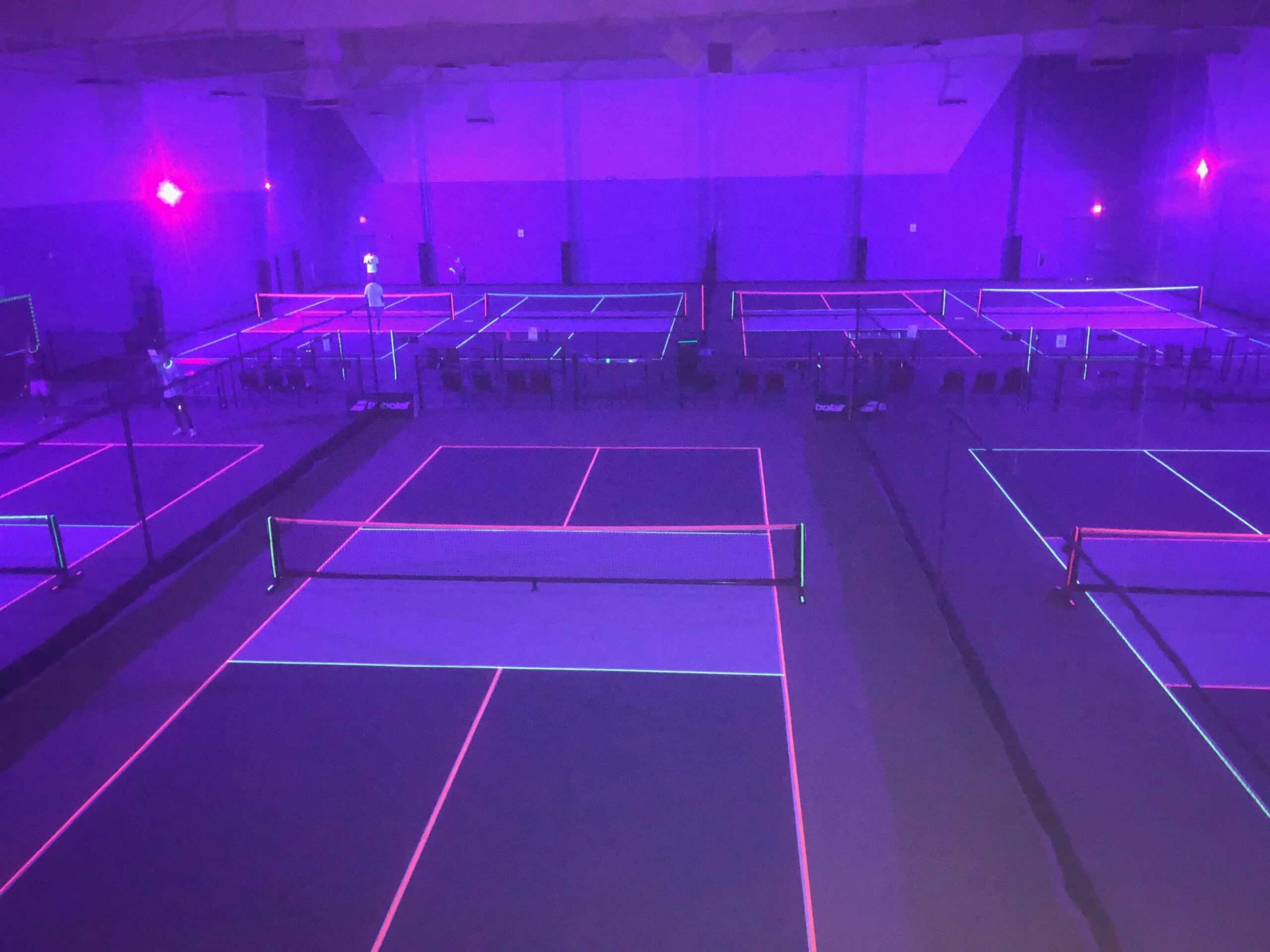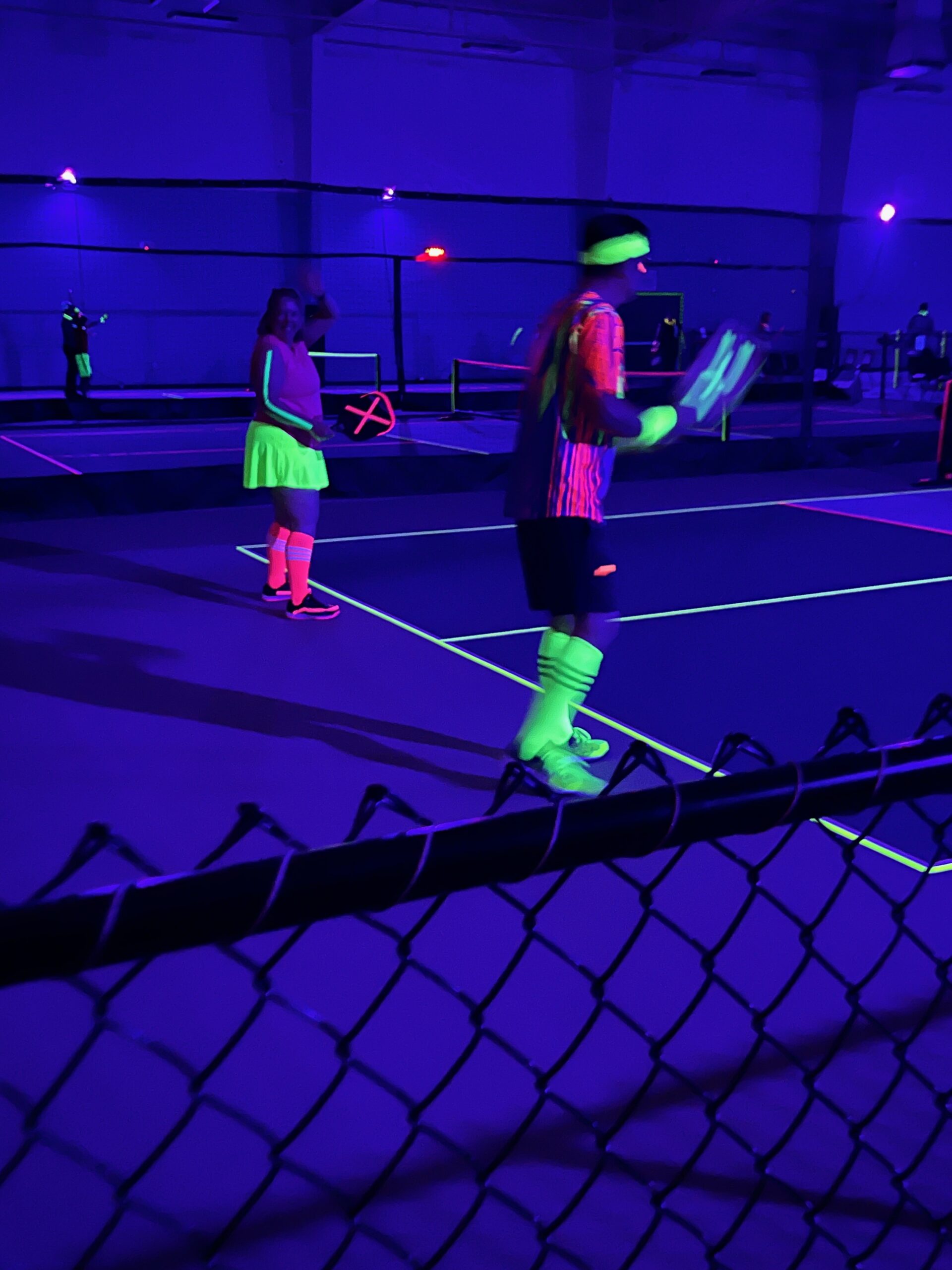 Cosmic Pickleball

– Are You Ready To Get Your GLOW ON!
As if Pickleball was not fun enough….Come join us for our out-of-this-world fun COSMIC PICKLEBALL WEEKEND SPECTACULAR!
A few times a year, Pickleball Charlotte transforms our Ballantyne INDOOR Location to Cosmic Pickleball You can play Pickleball in our blacklight facility where the courts, nets, paddles, balls and even yourself will all GLOW with FUN!
We also have lots of Food & Beverage Specials all weekend, so plan to Play, Stay and Enjoy time with Friends and Family for this one of a kind experience.
We usually covert over to Cosmic Pickleball for a weekend in May and October each year. Visit CourtReserve to reserve your spot today.