Get Competitive…and have Fun

by joining one of our leagues or tournaments
Pickleball Charlotte offers various Pickleball Leagues, Tournaments, Round Robins and other Competitive and Fun Events throughout the year. Some of the events are designed for individuals to register for and some are for teams. We also host a number of Charity Tournaments and Social Events each year for all players to have FUN and support some great causes.
To view the actual dates, times, and availability and to register, please visit our CourtReserve Online System. You can also download the CourtReserve App from the App Store. Apple | Android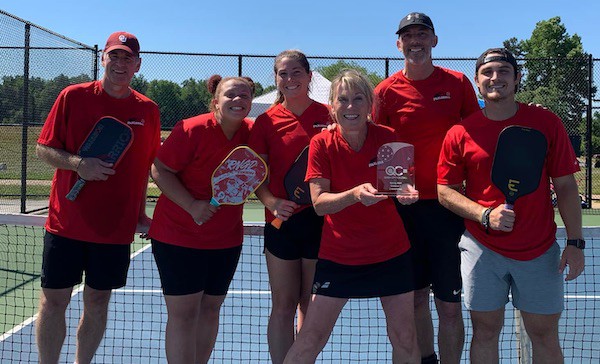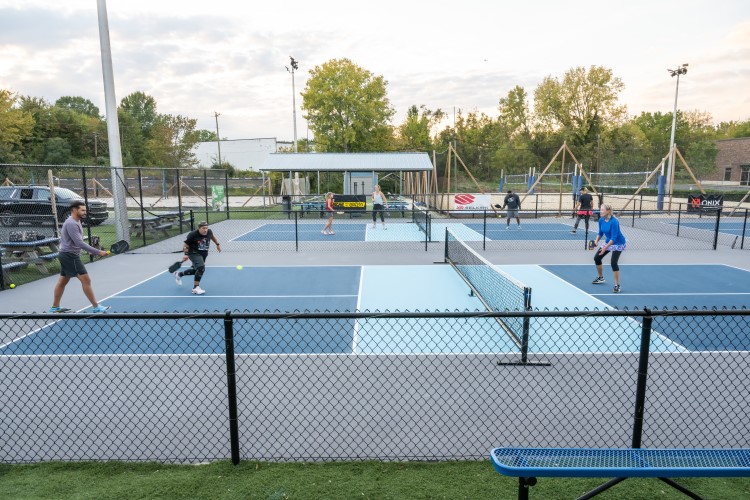 Ladder Leagues – Our Ladder Leagues are designed for those individuals wanting consistent and competitive game play.  Weekly Round Robins will be used to determine player rankings as well as who will be promoted and relegated each week. Come join our ladder as we see who can make it to the top and reign supreme. 
Major League Pickleball – "Major League Pickleball" is finally here… not the real one.  Come join us as we host the first MLP-formatted league in the Charlotte area.  This 5-week season will consist of a draft, competitive play, and playoffs.  Teams are composed of 4 players, 2 men and 2 women.  Each week teams will compete in 5 games: 2 gender doubles, 2 mixed doubles and the Dreambreaker game.  Come join this exciting team pickleball event.  It is an atmosphere like none other and you do not want to miss it! To see more details, rules, and guidelines click HERE.
Instructional Leagues – Our instructional leagues combine incremental pickleball instruction with weekly play.  These leagues are designed for those interested in playing leveled pickleball, while learning and implementing all their newly acquired skills.  Come join us as we develop our pickleball fundamentals in a fun and constructive environment. 
Round Robins – Round Robin Tournaments are a great way to have some competitive fun playing Pickleball, without spending an entire day waiting around for your turn to play in a tournament environment. Round Robins are offered throughout the year and are designed for individuals or teams looking for leveled and fun play. Our Round Robins typically are scheduled in 2-3 hour sessions and you play against all other players (or teams) in your division. Some Round Robins are offered weekly, while our larger Round Robins are offered every few months. 
Tournaments – Pickleball Charlotte occasionally hosts traditional Pickleball tournaments and also partners with other groups and organizations in helping host their tournaments at one of our Indoor or Outdoor Charlotte locations. Recent tournaments include the NC State Games, The Picklympics and Dink The Halls.
To view the actual dates, times, and availability and to register, please visit our CourtReserve Online System. You can also download the CourtReserve App from the App Store. Apple | Android